Construction Services General Contractor
We Handle All Aspects of Residential Construction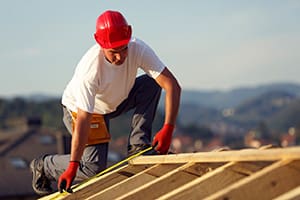 If you've lived in your home for a while, you may be hankering to redo certain sections of your home or perhaps even build a second-story addition to add more space for your growing family. When the time comes to tackle these types of projects, you need a reliable general contractor to assist you with every phase of the job.
Pressure Point Roofing, Inc., has been serving the Rogue Valley and southern Oregon for over 30 years. Throughout this timeframe, we have been expanding our services to ensure that our customers have a one-stop shop for all their home improvement needs. Not only do you not have to go to multiple vendors to obtain what you need, you'll also get a dedicated manager who will be your go-to point of contact throughout the project.
Our Construction Services
At Pressure Point Roofing, Inc., we want our clients to have nothing but the best. That's why we only use time-tested methods and the highest quality products. We offer a variety of services which include, but are not limited to, the following:
New additions
Carpentry
Drywall
New roof construction
Full or partial remodels
If you're hesitating to start a new project due to budgetary concerns, Pressure Point Roofing, Inc. has partnered with lending organizations to provide financing to our customers. There are even some opportunities with zero interest down. We're happy to talk about your options during our initial consultation.
Schedule an Appointment & Launch Your Project!
Don't wait on your dream home; make it happen. Pressure Point Roofing, Inc. can handle any size project that you have – whether it's a simple bathroom update or a full second-story addition project. See why we're the general contractor of choice for your neighbors and friends. Contact us today by calling Pressure Point Roofing, Inc. or by filling out our online form.