Update Your Windows & Improve the Look of Your Home
Qualified Window Company for Residential & Commercial Projects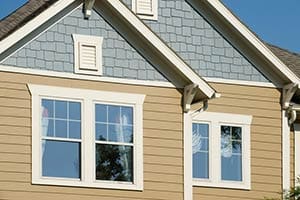 Your windows do more than give you a view of the outside world and let in fresh air. They also act as a barrier to the elements, keeping conditioned air in and unwanted heat or cold out. If your windows have started to deteriorate, you may notice a spike in your energy bills and drafts inside the home. Other signs of window issues include condensation between the glass, peeling paint, and difficulty opening and closing them.
If you believe that it's time to invest in replacement windows, call a window company you can trust with all your home improvement needs: Pressure Point Roofing, Inc.. We install nothing but the highest quality units from the best-known names in the window industry.
Why Choose Us?
A sign of any good company is one that receives consistently high ratings from its customers. Pressure Point Roofing, Inc., maintains a five-star customer rating, and we have grown our business mainly with customer referrals. This means that our customers were so satisfied with our services that they referred their friends and family to us!
We started this business in 1989 with old-fashioned high standards. We still strive to uphold those high standards in everything that we do. Few home improvement businesses last more than five years. Having lasted over 25 years is a testament to our dedication, customer service and workmanship.
Get Energy Incentives When You Partner With Us
Pressure Point Roofing, Inc. is proud to be an Energy Trust of Oregon Trade Ally Contractor, which means we strive to deliver significant clean energy benefits to our customers. Talk to us about incentives for upgrading your old windows.
Let's Talk About Replacement Windows Today!
Don't let old windows compromise the look and efficiency of your home or business. Window replacement allows you to take advantage of the latest window innovations, including composite frames and energy-efficient glass. We can discuss your individual needs and financing options during our initial consultation. Contact Pressure Point Roofing, Inc. today by calling (541) 772-1945 or by filling out our online form.