Superior Services From a Roofer With Decades of Experience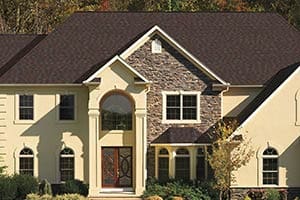 Pressure Point Roofing, Inc., truly wants to be your roofer for life. We'll take the time to understand your needs and ensure that your experience is nothing but the best. We provide a wide variety of services to both residential and commercial customers.
Our Commercial & Residential Services
With nearly 30 years of experience, you know that you're dealing with a company that puts a priority on quality work. Pressure Point Roofing, Inc. is up on the latest industry advancements so we can provide you with the best available roofing systems. Our team members work fast and efficiently to get your life or business back to normal.
Residential Roofing
Re-Roofing
New Construction
Inspection & Maintenance
Commercial Roofing
Roof Replacement
Repairs
Commercial Roof Maintenance
Inspection Services
Don't Delay Your Project – Financing Is Available
Roofing projects often require a large chunk of money, especially new construction and roof replacement jobs. Due to the expense, many people put off doing them until they can't ignore the problems anymore. By this time, however, the damage might be so extensive that it could have negatively affected other areas of a home or business.
Pressure Point Roofing, Inc., understands the monetary commitment of these projects, and that's why we offer financing from our third-party lending partners, including some with zero interest. Even if you don't have the best credit, we still encourage you to apply and get a payment plan that fits your budget.
Let's Talk About Your Options Today!
Don't put off your roofing project. Let Pressure Point Roofing, Inc. do a full analysis of your roof and create a plan for a reliable roofing system that will last for years to come. Learn more about why you should trust us with your upcoming project. Call us at (541) 772-1945 or fill out our online form.