A Team of Full-Service Remodeling Contractors
Offering Everything From Small Repairs to Full Remodels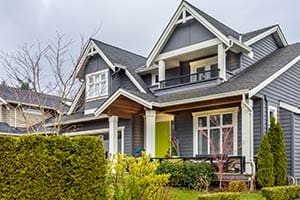 Most companies only focus on the "big" projects: roofing, whole house remodels and the like. This often leaves the average small businessperson or homeowner with nowhere to turn when they need smaller issues addressed.
Pressure Point Roofing, Inc., was started in 1989 with a focus on service and professionalism. We started out small, primarily doing shake roof restorations. Over time, we have expanded what we do for our customers, but we've never forgotten our roots. Our team is happy to take on your smaller projects, and we understand the importance of them as well.
For example, if your gutters are sagging or have holes in them, this can lead to serious water damage down the line, including the settling of your foundation or deterioration of your landscaping and walkways. The remodeling contractors at Pressure Point Roofing, Inc. can help you either repair or replace your gutters.
We tackle any project – no matter how big or small.
Our Services
Pressure Point Roofing, Inc., is the remodeling contractor of choice for many area commercial and residential property owners. We're your one-stop shop for a variety of maintenance and home improvement services. These services include, but are not limited to, the following:
Gutters
Light construction
Pressure Point Roofing, Inc. is a top-rated contractor, and we consistently maintain a five-star customer rating. This proves that our clients love their finished product and our customer service. We'll offer you nothing but the best.
Schedule Home Improvement Services Today!
If you'd like to learn more about Pressure Point Roofing, Inc. and our services, schedule a no-obligation appointment today. We only hire trained personnel, and we have the experience to work on nearly any type of roofing system. Contact us today at (541) 772-1945 or fill out our online form.