You can create a lovely and consistent look for your home exterior by choosing just the one texture for your siding. But if you're looking for a bolder and more unique aesthetic, you're absolutely free to mix different siding textures. You just need to make sure they all work together. Let the premier siding installation and roof maintenance company, Pressure Point Roofing, Inc. help you get started with these handy tips: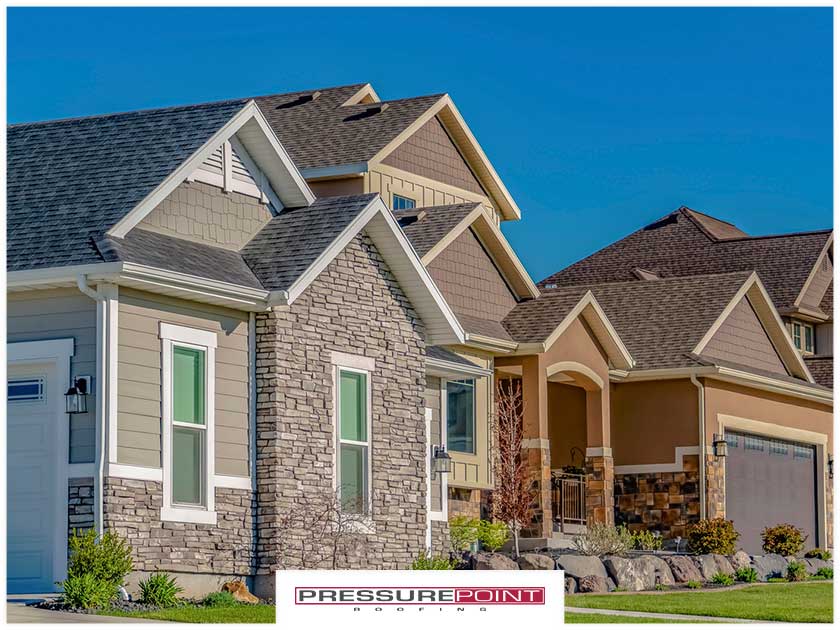 Decide on the number of exterior textures. Two is a safe enough number, but you can pick up to three if you want further customization. When mixing exterior textures, choose one that has a rugged surface and another one that's smooth. If you do decide to take them up to three, go for one more texture that you can use for the trim.
Use a different color for each texture. This way, you can emphasize the unique look of each siding texture. But you still need to make careful choices about the color. You won't want them to clash too much, so the rule of thumb is to pick a darker hue for one texture, another color of the same palette (just lighter) for the other, and a completely different color for the trim. If you have difficulty choosing, your trusted residential roofing and siding expert, Pressure Point Roofing, Inc. will be more than happy to help you decide.
Choose where each texture goes. You're mixing different siding textures, yes, but this doesn't mean they should be all over the place. Here are a few examples you should consider:
Pick a rough texture for the base of your home (up to the bottom of the windowsill), and a smoother texture for the rest. Choose yet another texture for the surface area with the dormers.
Go for a rough siding texture for the first level of your home, then opt for a smoother one for the upper levels.
Choose horizontal siding for the first story of your home, then pick a vertical one for the second story.
Make your home stand out in the best way by turning to Pressure Point Roofing, Inc. We're not just your reliable expert in roof repair–we are also your go-to company for exceptional siding replacement. With our superior siding options from top brand, James Hardie®, we'll help you mix different exterior textures to grand effect. Call us today at (541) 772-1945 or fill out this contact form to schedule your roof evaluation. We proudly serve the areas in and around Central Point and Medford, plus the rest of Southern Oregon.