Duro-Last® single-ply PVC commercial roofing system works well with all flat or low-sloped roofs. Only authorized contractors like Pressure Point Roofing, Inc. can install this roofing product. Moreover, your roofer can easily install it without affecting building operations.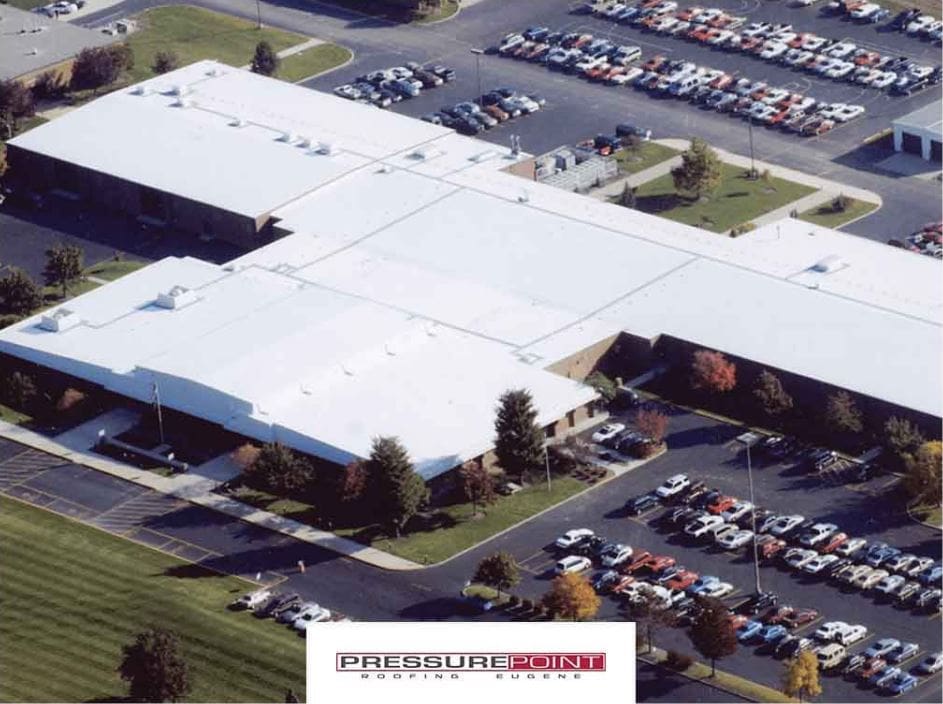 Features
Duro-Last Single-Ply Roofing membrane is available in 40-, 50- and 60-millimeter thickness. The 50 millimeter membrane is made with 28 millimeters of thickness in the top performance layer, exceeding industry standards and competitors with equal and higher millimeter values.
The single-ply membrane has a weft intersection anti-wicking scrim with a density of 18 by 14 threads per inch, one of the highest in the industry. Prefabricated roofing systems come with a 15-year warranty with subsequent damage coverage. However, it only applies to commercial roofs. Benefits
Benefits
You don't have to worry about roof repair costs for cracks and leaks around penetrations with Duro-Last Single-Ply Roofing membrane. It's the only product in the market that offers pre-fabrication of the whole roofing system. It can include both membrane and accessories. Up to 85% of the seams are done in Duro-Last's factory-controlled environment, reducing on-site labor and eliminating work in the most critical areas of the roof.
Duro-Last's white roofing systems dramatically reduces energy costs by reflecting up to 88% of the sun's energy. The company manufactures its products with sustainability in mind. To date, it has recycled more than 80 million pounds of polyvinyl chloride (PVC) material through its Recycle Your Roof Program.
Turn to Pressure Point Roofing, Inc. for your residential and commercial roofing needs. You can count on our experienced team for your roof maintenance, repair and replacement. Call us at (541) 423-3146, or complete our online form to schedule a consultation. We serve clients in Medford, OR, and the surrounding areas.