A beautiful, well-built outdoor deck is more than just a place to sit. It can also be a dedicated space to entertain, eat and chat with your family and friends. There are a myriad of outdoor deck ideas, from designs to locations, and it is up to you to find the ideal situation for your needs. Today, we discuss the five different types of decks to consider.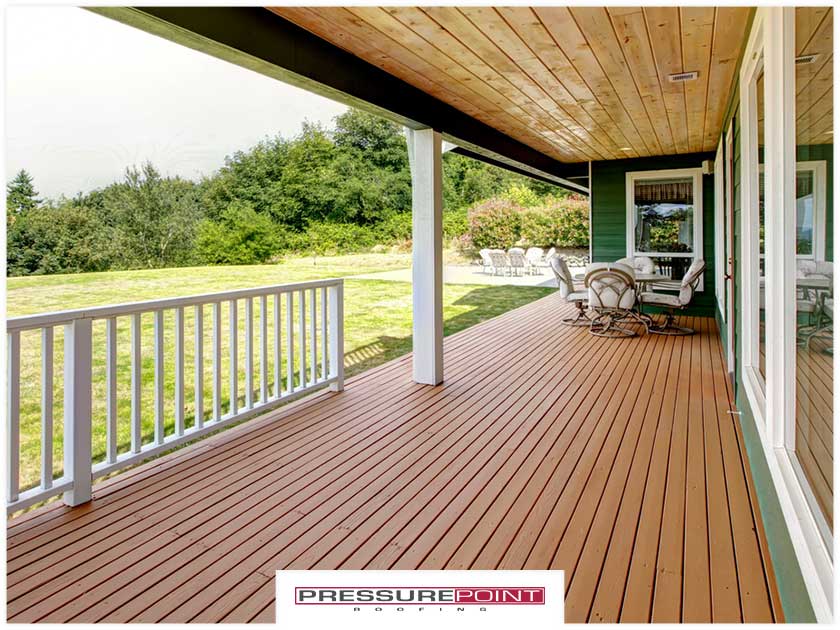 1. Attached Deck
An attached deck looks quite similar to a patio, except it is often made of wood or composite materials and is raised to a certain height. Commonly installed at the back of an L-shaped or U-shaped house, this type of deck can serve as a connecting platform for the exterior doors of both inside parts of the house.
2. Detached or Island Deck
A detached or island deck can be constructed anywhere on a residential property. However, it should still be accessible through a clear path or steps. This type of deck is more forgiving for locations with rocky or uneven surfaces and can be built above any form of terrain, making it more adaptable.
3. Wraparound Deck
A wraparound deck is like an old-fashioned wraparound porch. But unlike a traditional porch, parts of the deck can be larger and more pitted, and appear room-like. Many homeowners opt for this deck type because it allows them to follow the sun or shade and extend the living space of their home.
4. Multi-Level Deck
A multi-level deck features a series of decks positioned on different levels. It is the ideal choice for properties with wide-reaching outdoor square footage. Most times, the terrain dictates the need for a multi-level deck. Slopes, hills and uneven landscaping will have a hard time accommodating a ground-level or platform structure.
5. Swimming Pool Deck
Building a decking around a swimming pool is a smart move because it is slip-resistant and will not scorch bare feet. The warmth and rustic appeal of wood decking make it a fitting surrounding design for a koi pond or pool.
Pressure Point Roofing, Inc. is a premier source of exterior improvement solutions, including roof repair and siding installation, in Central Point, OR and nearby areas. Our certified team is committed to providing the comfort and efficiency you need through industry-leading products and excellent customer service. Call us today at (541) 249-7876, or fill out our contact form to request a free, no-obligation estimate.